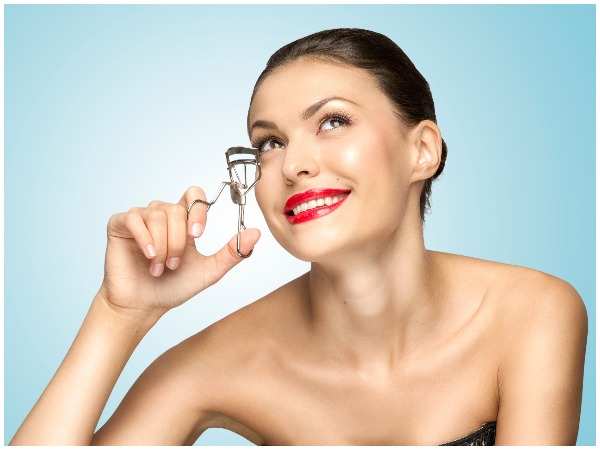 A bizarre beauty craze has recently gone viral.A video features a man using an eyelash curler to squeeze blackheads. It also shows a woman using the same tool to increase the size of her lips. Apart from being a hygiene risk, attempting this viral trend could lead to serious infections. Read on to find out more.
A DIY video that can cause serious infections
Like many DIY videos, this one too attempts to offer a quick, cheap solution to the problem of acne and the desire to have fuller lips. Hence, it's no surprise that this video has been viewed by millions of people across the globe. And while some people may be excited to try it out, copying this trend could have serious repercussions and could lead to bacterial infections.
It can cause scarring and internal bleeding
Some people go by what they see online, and do not think twice before copying a viral trend. Dr Shuba Dharmana, dermatologist cautions people about attempting this bizarre beauty craze sharing, "Eyelash curlers should not be used to squeeze blackheads. They are meant for curling lashes. Also, they aren't sterile, and carry many germs, which acne transfers and can lead to bacterial infections, and serious breakouts. Squeezing a blackhead or a pimple with curlers can push the content further inside causing more irritation and inflammation. It can also cause scarring. Squeezing lips with curlers is also dangerous as it can cause bruising, burst blood vessels, bleeding, cuts and scarring." Hence, it makes sense to do some research before you attempt any viral hacks, and do serious damage.A bizarre beauty craze has recently gone viral.A video features a man using an eyelash curler to squeeze blackheads. It also shows a woman using the same tool to increase the size of her lips. Apart from being a hygiene risk, attempting this viral trend could lead to serious infections. Read on to find out more.

A DIY video that can cause serious infections
Like many DIY videos, this one too attempts to offer a quick, cheap solution to the problem of acne and the desire to have fuller lips. Hence, it's no surprise that this video has been viewed by millions of people across the globe. And while some people may be excited to try it out, copying this trend could have serious repercussions and could lead to bacterial infections.

It can cause scarring and internal bleeding

Some people go by what they see online, and do not think twice before copying a viral trend. Dr Shuba Dharmana, dermatologist cautions people about attempting this bizarre beauty craze sharing, "Eyelash curlers should not be used to squeeze blackheads. They are meant for curling lashes. Also, they aren't sterile, and carry many germs, which acne transfers and can lead to bacterial infections, and serious breakouts. Squeezing a blackhead or a pimple with curlers can push the content further inside causing more irritation and inflammation. It can also cause scarring. Squeezing lips with curlers is also dangerous as it can cause bruising, burst blood vessels, bleeding, cuts and scarring." Hence, it makes sense to do some research before you attempt any viral hacks, and do serious damage. […]