01

/5

You will be SHOCKED to see Katrina Kaif's stylish doppelganger Alina Rai
{{if user.username || user.id}}
{{:user.name}}
{{else}}
{{:user.name}}
{{/if}}
{{if user.badge}}
{{for user.badge}}
{{if #index

{{/if}}
{{/for}}
{{if user.badge.length > 3}}
{{/if}}
{{/if}}
{{if user.points}}

{{:user.points}}

{{:user.pointsNeeded}} more points needed to reach next level.
Know more about Times Points


{{/if}}
{{if parentusername}}
{{:parentusername}}
{{/if}}
{{if user.location}}
{{:user.location}}
{{/if}}

Just Now
{{if user.username || user.id}}

oFollow

{{/if}}
01/5You will be SHOCKED to see Katrina Kaif's stylish doppelganger Alina Rai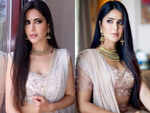 There is no doubt about the fact that Katrina Kaif is one of Bollywood's msot-talked about celebrities and that makes it pretty obvious for her lookalike to hit the headlines. Well, we are talking about a pretty lady called Alina Rai, who looks exactly like Katrina. And hey, that's not her only claim to fame! The stunner is quite an Instagram sensation for not only just looking like Katrina but for her elegant style. Don't believe us? Have a look at some pictures of the diva that will remind you of Katrina.
02/5Who is she?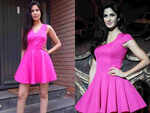 Well, Alina began her journey as a fashion blogger, went onto become a TikTok sensation and now, she is setting Instagram on fire, thanks to her uncanny resemblance to Katrina.
03/5Where is she from?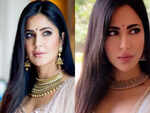 Though not much is known about her background, the stunner seems to look like a foriegner and her Instagram bio reads that she shuttles between Mumbai and London.
04/5Ditto Katrina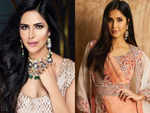 Well, it's not only her looks that will remind you of Katrina, but Alina's style sense is also so much like Katrina. For a minute you'll actually feel she's aping the Bollywood star.
05/5 Hello, Miss Stylish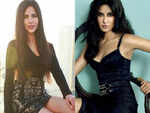 Whether it's a sari, a lehenga or a sexy dress, Alina does complete justice to all her looks just like Bollywood diva Katrina Kaif. But we think she looks the best in Indian ethnic wear. Tell us how did you like Alina's stylish looks?
[…]