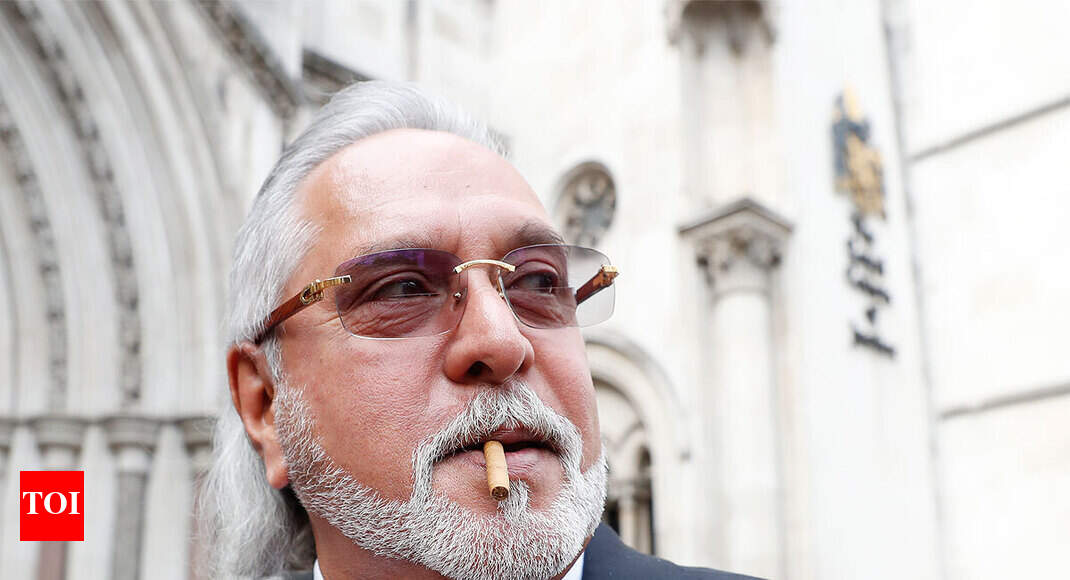 LONDON: A broker for sponsorship deals for Formula 1 racing cars is suing Vijay Mallya's Force India Formula One Team Ltd for more than GBP8.2 million in the London high court over the Pink Panther livery deal.
AMP Advisory and Management Partners in Liechtenstein claims it is owed 15 per cent commission on the BWT sponsorship deal which led to the cars becoming pink and earning the nick name 'Pink Panther' in March 2017. The BWT sponsorship is believed to be worth at least 74 million, according to AMP, but Force India claims it only received 29 million in cash sponsorship.
AMP claims it introduced BWT, an Austrian water technology company, to Force India and brokered the deal for BWT to pay Force India 12.5 million for the first year and 15 million for the second and third years in time for sponsorship of the 2017 season in return for Force India's cars becoming pink to match BWT's corporate branding. AMP also claims AMP created the concept for the sponsorship and in particular it was their idea to come up with the pink livery. AMP claims its agent Tara Ramos met Mallya at his Tewin home on February 20 and proposed the sponsorship to him and Mallya agreed to pay AMP an introductory fee.
Co-owner and team principal of Force India, Vijay Mallya, who still owns a 42.5 stake in Force India, gave evidence at the trial on July 11. In its defence to the claim, Force India claims it had no contract with AMP and AMP made "no meaningful introduction" that resulted in the decision of BWT to sponsor Force India. The introduction that led to the sponsorship agreement was that affected by Toto Wolff, executive director of Mercedes F1 Team to Otmar Szafnauer, the COO of Force India, in a phone call that Mallya was unaware of on 20 February 2017, Force India claims.
LONDON: A broker for sponsorship deals for Formula 1 racing cars is suing Vijay Mallya's Force India Formula One Team Ltd for more than GBP8.2 million in the London high court over the Pink Panther livery deal.

AMP Advisory and Management Partners in Liechtenstein claims it is owed 15 per cent commission on the BWT sponsorship deal which led to the cars becoming pink and earning the nick name 'Pink Panther' in March 2017. The BWT sponsorship is believed to be worth at least 74 million, according to AMP, but Force India claims it only received 29 million in cash sponsorship.

AMP claims it introduced BWT, an Austrian water technology company, to Force India and brokered the deal for BWT to pay Force India 12.5 million for the first year and 15 million for the second and third years in time for sponsorship of the 2017 season in return for Force India's cars becoming pink to match BWT's corporate branding. AMP also claims AMP created the concept for the sponsorship and in particular it was their idea to come up with the pink livery. AMP claims its agent Tara Ramos met Mallya at his Tewin home on February 20 and proposed the sponsorship to him and Mallya agreed to pay AMP an introductory fee.

Co-owner and team principal of Force India, Vijay Mallya, who still owns a 42.5 stake in Force India, gave evidence at the trial on July 11. In its defence to the claim, Force India claims it had no contract with AMP and AMP made "no meaningful introduction" that resulted in the decision of BWT to sponsor Force India. The introduction that led to the sponsorship agreement was that affected by Toto Wolff, executive director of Mercedes F1 Team to Otmar Szafnauer, the COO of Force India, in a phone call that Mallya was unaware of on 20 February 2017, Force India claims.

[…]