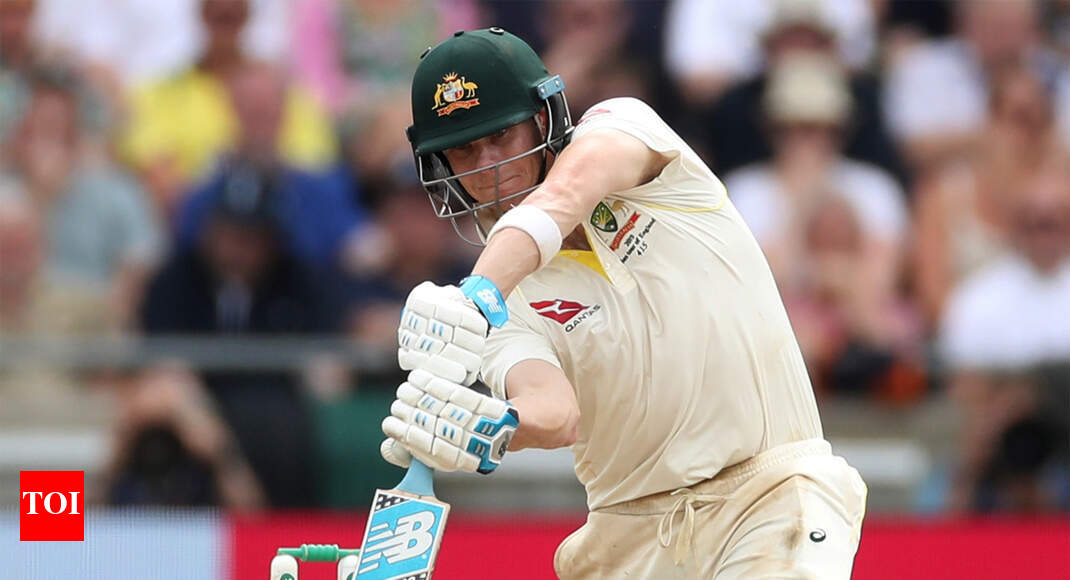 CHENNAI: Ever since Chris Rogers' retirement from Test cricket after the Ashes in 2015, Australia have found it difficult to find an able replacement. They have tried as many as 12 different opening combinations but no batsman has gone on to cement a spot alongside David Warner.
Rogers feels Australia's think-tank will be looking to solve their opening conundrum soon. "I think there is a lot of competition for that spot at the moment, and if you don't perform there is someone else who is putting his hand up. I think we are close to figuring out our opening combination. The players we have tried are still developing their game. As these players get better, someone will seal the opening spot along with Warner," Rogers said on Tuesday. The 41-year-old, who featured in 25 Tests, is here as head coach of Cricket Australia's 14-member national performance squad which will train for over two-and-half weeks at the MRF academy.
Rogers is confident that Cameron Bancroft, who only managed scores of 8 and 7 in the Ashes opener at Birmingham, will deliver in the second Test at Lord's. "Bancroft has been in good vein of form in recent times, and forced his way back into the Australian side on performance. He has got a good opportunity to make (the opening slot) his own. (The wicket at) Lord's can be batting friendly at times. So, if he can get some confidence going in – then he is in prime position to score some runs," Rogers said.
Rogers – who has spent a major portion of his playing years in counties such as Middlesex, Derbyshire and Leicestershire – feels batsmen who are adept at playing on the front foot will succeed in England. "Learning how to play off the front foot holds the key in England. In Australia, we tend to score more of the back-foot and that's the reason some of our players find it tough to adapt their game (in England). Playing in counties can help batsmen in this regard," he added.
Rogers believes Steve Smith, who was instrumental in Australia going 1-0 up in the ongoing Ashes, will surpass the likes of Sachin Tendulkar in the list of all-time greats if he maintains his present vein of form. "He is right up there. I was lucky enough to play against Tendulkar, Virat Kohli and AB de Villiers, and Steve is in their league. If he continues with his form, he'll force his way past them," said Rogers.
CHENNAI: Ever since Chris Rogers' retirement from Test cricket after the Ashes in 2015, Australia have found it difficult to find an able replacement. They have tried as many as 12 different opening combinations but no batsman has gone on to cement a spot alongside David Warner.

Rogers feels Australia's think-tank will be looking to solve their opening conundrum soon. "I think there is a lot of competition for that spot at the moment, and if you don't perform there is someone else who is putting his hand up. I think we are close to figuring out our opening combination. The players we have tried are still developing their game. As these players get better, someone will seal the opening spot along with Warner," Rogers said on Tuesday. The 41-year-old, who featured in 25 Tests, is here as head coach of Cricket Australia's 14-member national performance squad which will train for over two-and-half weeks at the MRF academy.

Rogers is confident that Cameron Bancroft, who only managed scores of 8 and 7 in the Ashes opener at Birmingham, will deliver in the second Test at Lord's. "Bancroft has been in good vein of form in recent times, and forced his way back into the Australian side on performance. He has got a good opportunity to make (the opening slot) his own. (The wicket at) Lord's can be batting friendly at times. So, if he can get some confidence going in – then he is in prime position to score some runs," Rogers said.

Rogers – who has spent a major portion of his playing years in counties such as Middlesex, Derbyshire and Leicestershire – feels batsmen who are adept at playing on the front foot will succeed in England. "Learning how to play off the front foot holds the key in England. In Australia, we tend to score more of the back-foot and that's the reason some of our players find it tough to adapt their game (in England). Playing in counties can help batsmen in this regard," he added.

Rogers believes Steve Smith, who was instrumental in Australia going 1-0 up in the ongoing Ashes, will surpass the likes of Sachin Tendulkar in the list of all-time greats if he maintains his present vein of form. "He is right up there. I was lucky enough to play against Tendulkar, Virat Kohli and AB de Villiers, and Steve is in their league. If he continues with his form, he'll force his way past them," said Rogers.

[…]