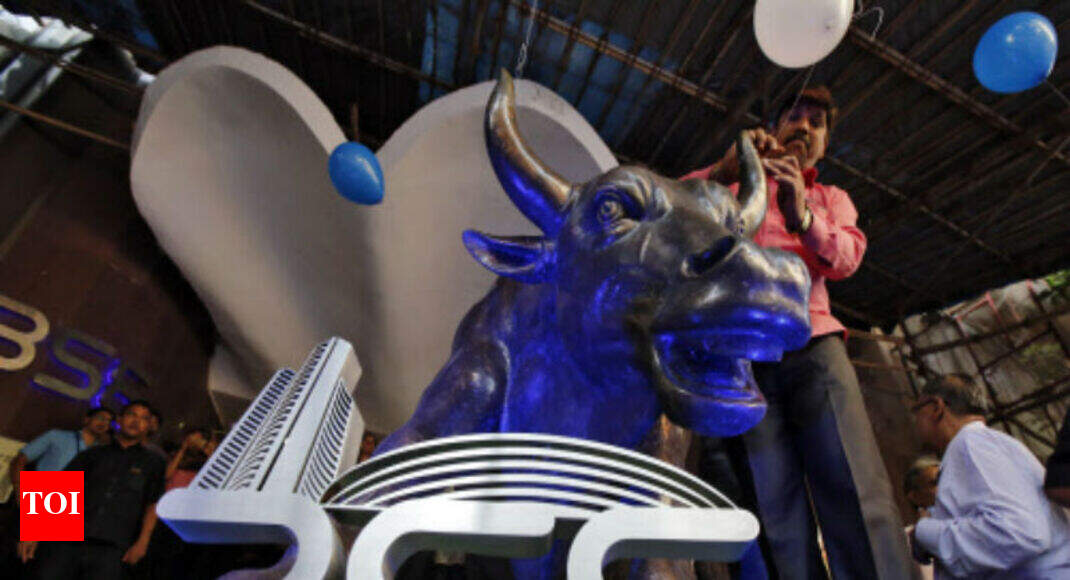 NEW DELHI: Domestic equtiy benchmark BSE sensex on Friday surged over 1000 points after finance minister Nirmala Sitharaman announced that corporate tax rates will be slashed for domestic companies and new domestic manufacturing companies.
After a cautious start, the 30-share BSE index was trading 1198.94 points or 3.32 per cent high at 37,265.37 in morning trade. While, the broader NSE Nifty was up by 236.85 points or 2.21 per cent at 10,904.85.
Top gainers in the sensex pack include Maruti, Tata Steel, HDFC Bank, Yes Bank, relaince, IndusInd Bank, LT with their shares rising as much as 5.69 per cent. All the stocks were trading in green.
To promote growth, the government inserted a new provision in the Income Tax Act, 1961 which allows any domestic company to pay income tax at the rate of 22% subject to condition they will not avail any incentive or exemptions. The provisions will come into effect from fiscal year 2019-20.
NEW DELHI: Domestic equtiy benchmark BSE sensex on Friday surged over 1000 points after finance minister Nirmala Sitharaman announced that corporate tax rates will be slashed for domestic companies and new domestic manufacturing companies.

After a cautious start, the 30-share BSE index was trading 1198.94 points or 3.32 per cent high at 37,265.37 in morning trade. While, the broader NSE Nifty was up by 236.85 points or 2.21 per cent at 10,904.85.

Top gainers in the sensex pack include Maruti, Tata Steel, HDFC Bank, Yes Bank, relaince, IndusInd Bank, LT with their shares rising as much as 5.69 per cent. All the stocks were trading in green.

To promote growth, the government inserted a new provision in the Income Tax Act, 1961 which allows any domestic company to pay income tax at the rate of 22% subject to condition they will not avail any incentive or exemptions. The provisions will come into effect from fiscal year 2019-20.

[…]