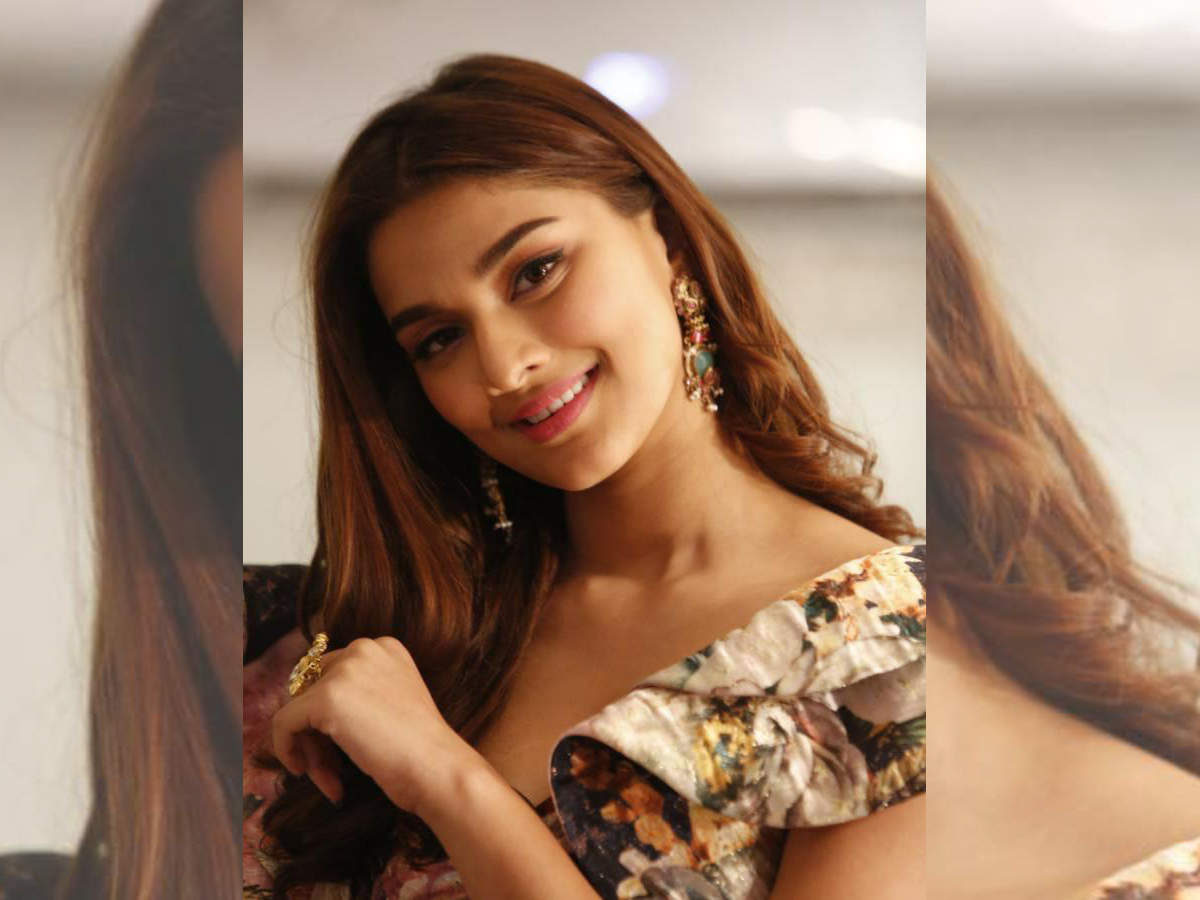 Mahesh Manjrekar's daughter Saiee Manjrekar is all geared up for her dream debut with Salman Khan starrer 'Dabangg 3' and the budding actress has been leaving no stone unturned to make the most of her opportunity to promote the film. In a recent interview, Saiee opened up on her views about nepotism in bollywood. Speaking about the same, she reportedly said that it is something that she had never dreamt of. According to her, being a public figure comes a lot of exposure but it also comes with a lot of vulnerability that she will have to deal with. She also added that the love, the affection and the trolling are all part and parcel of the same vulnerability and she knows that she will have to get used to it at her own pace and time.
However, the young Diva also feels that as long as he has people to support her, like her parents and Salman Khan, she thinks she'll be able to deal with it.
Even before the release of the film, Saiee has been receiving a lot of appreciations for her performance and crackling chemistry with Salman Khan that people have seen in the trailer. Speaking about the same in an interview, Saiee reportedly said that she has received a great feedback for her chemistry or jodi with Salman Khan in the film. She also revealed that she opens her Instagram to many videos of them from the trailer and various events that they have attended together. She also reportedly added that it is very surreal to see how people are accepting her or the jodi and it makes her really happy.
Saiee also opened up about Salman giving her the opportunity to become 'Khushi' to his 'Chulbul' and intends to do total justice to her character. According to her 'Dabangg 3' is her dream debut and she has hundreds of "pinch-me" moments where she still cannot believe she is a part of such a huge and popular franchise
Directed by Prabhudheva, the film stars Salman Khan, Sonakshi Sinha, South superstar Sudeep and Saiee Manjrekar. It is slated to hit the theatres on December 20, 2019.
Mahesh Manjrekar's daughter Saiee Manjrekar is all geared up for her dream debut with Salman Khan starrer 'Dabangg 3' and the budding actress has been leaving no stone unturned to make the most of her opportunity to promote the film.
In a recent interview, Saiee opened up on her views about nepotism in bollywood. Speaking about the same, she reportedly said that it is something that she had never dreamt of. According to her, being a public figure comes a lot of exposure but it also comes with a lot of vulnerability that she will have to deal with. She also added that the love, the affection and the trolling are all part and parcel of the same vulnerability and she knows that she will have to get used to it at her own pace and time.

However, the young Diva also feels that as long as he has people to support her, like her parents and Salman Khan, she thinks she'll be able to deal with it.

Even before the release of the film, Saiee has been receiving a lot of appreciations for her performance and crackling chemistry with Salman Khan that people have seen in the trailer. Speaking about the same in an interview, Saiee reportedly said that she has received a great feedback for her chemistry or jodi with Salman Khan in the film. She also revealed that she opens her Instagram to many videos of them from the trailer and various events that they have attended together. She also reportedly added that it is very surreal to see how people are accepting her or the jodi and it makes her really happy.

Saiee also opened up about Salman giving her the opportunity to become 'Khushi' to his 'Chulbul' and intends to do total justice to her character. According to her 'Dabangg 3′ is her dream debut and she has hundreds of "pinch-me" moments where she still cannot believe she is a part of such a huge and popular franchise

Directed by Prabhudheva, the film stars Salman Khan, Sonakshi Sinha, South superstar Sudeep and Saiee Manjrekar. It is slated to hit the theatres on December 20, 2019.

[…]