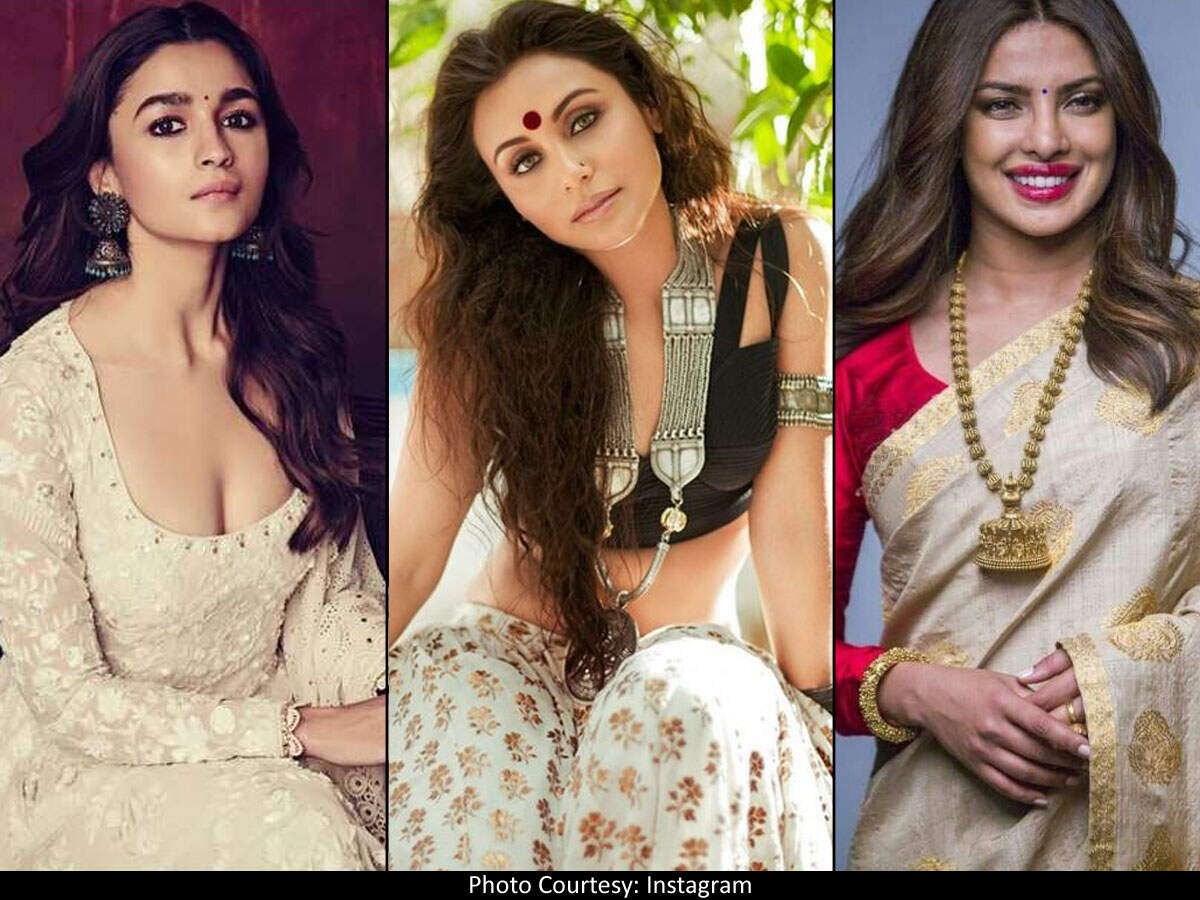 Bollywood actress Alia Bhatt had her dream come true when she bagged the lead role in Sanjay Leela Bhansali's 'Gangubai Kathiawadi'. The star landed this dream role after 'Inshallah' co-starring Salman Khan was abruptly shelved.
Amidst much buzz about the film, the director confirmed in October that Alia will be front lining this film, based on the life of Gangubai Kothewali, also known as the Madam of Kamathipura.
Before there were reports of Alia Bhatt taking up the role, rumours of Priyanka Chopra being cast for the part was doing the rounds. But, we have learnt that the director had another actress in mind long before PeeCee and Alia came into the picture.
A source tells us, "Sanjay Leela Bhansali's film 'Gangubai' was initially to be made with Rani Mukerji in the lead. However, things didn't work out with Rani and that's when he decided to ask Priyanka Chopra while filming 'Bajirao Mastani'. The project couldn't take off as PeeCee was running on a tight schedule while also pursuing a career in Hollywood."
Our source went on to add, "When 'Inshalla' got shelved, Bhansali already had a film ready to take on floors. With Alia's dates booked, he decided to greenlight 'Gangubai' which was in the making for a very long time. SLB is also known to revisit his films again and again. 'Ram Leela' and 'Bajirao Mastani' were both on the shelve for the longest time before they finally began rolling after Ranveer Singh and Deepika Padukone came on board."
'Gangubai Kathiawadi' will be Sanjay Leela Bhansali's next film after 'Padmaavat'. It is based on a chapter in Husain Zaidi's novel 'Mafia Queens Of Mumbai' and will trace the journey of a girl, forced into prostitution at an early age, who goes on to become one of the most powerful and influential women in the history of Mumbai, with notorious criminals serving as her clients.
Bollywood actress Alia Bhatt had her dream come true when she bagged the lead role in Sanjay Leela Bhansali's 'Gangubai Kathiawadi'. The star landed this dream role after 'Inshallah' co-starring Salman Khan was abruptly shelved.

Amidst much buzz about the film, the director confirmed in October that Alia will be front lining this film, based on the life of Gangubai Kothewali, also known as the Madam of Kamathipura.

Before there were reports of Alia Bhatt taking up the role, rumours of Priyanka Chopra being cast for the part was doing the rounds. But, we have learnt that the director had another actress in mind long before PeeCee and Alia came into the picture.

A source tells us, "Sanjay Leela Bhansali's film 'Gangubai' was initially to be made with Rani Mukerji in the lead. However, things didn't work out with Rani and that's when he decided to ask Priyanka Chopra while filming 'Bajirao Mastani'. The project couldn't take off as PeeCee was running on a tight schedule while also pursuing a career in Hollywood."

Our source went on to add, "When 'Inshalla' got shelved, Bhansali already had a film ready to take on floors. With Alia's dates booked, he decided to greenlight 'Gangubai' which was in the making for a very long time. SLB is also known to revisit his films again and again. 'Ram Leela' and 'Bajirao Mastani' were both on the shelve for the longest time before they finally began rolling after Ranveer Singh and Deepika Padukone came on board."

'Gangubai Kathiawadi' will be Sanjay Leela Bhansali's next film after 'Padmaavat'. It is based on a chapter in Husain Zaidi's novel 'Mafia Queens Of Mumbai' and will trace the journey of a girl, forced into prostitution at an early age, who goes on to become one of the most powerful and influential women in the history of Mumbai, with notorious criminals serving as her clients.

[…]