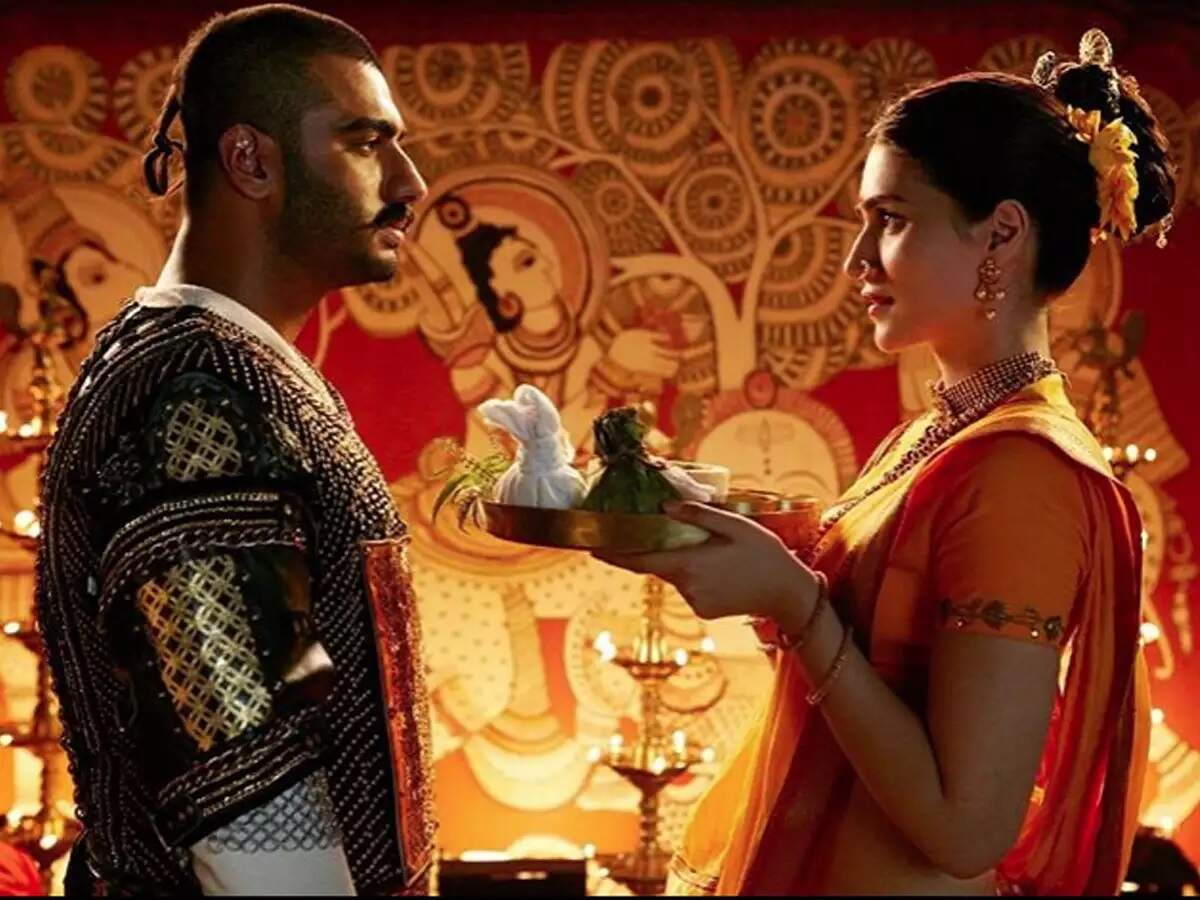 Ace filmmaker Ashutosh Gowariker, who has proved his mettle in the past by delivering blockbuster periodic films like 'Mohenjo Daro' and 'Jodhaa Akbar' is back with a historic saga which revolves around the battle of Panipat. Bring versatile talents like Arjun Kapoor and Kriti Sanon together on the celluloid for the first time with stalwart Sanjay Dutt adding the much-needed star power, 'Panipat' which is to a decent start.
Panipat Movie Review : A Layered, Detailed War Drama
According to the latest report on Boxofficeindia.com, the film has managed to collect a total of Rs 4-4.25 crore on its first day in the domestic circuit. The collections of 'Panipat' have turned out to be better than Arjun's previous two releases which weren't as big as this one. The film has managed to do well in Maharashtra but has failed to excel in the Northern regions which could be the reason for its downfall.
While the plot of the film revolves around the third battle of Panipat between the Marathas and the King of Afghanistan, Sanjay has managed to impress the audience with his fierce look while Arjun's brilliance and Kriti's excelling performance has just given it an extra edge.
Arjun as Sadashiv Rao Bhau, Commander-in-Chief of the Maratha army, Sanjay as the menacing Ahmad Shah Abdali and Kriti as Sadashiv Rao's wife Parvati Bai look convincing in their characters and have been on the receiving end of praises flowing in from all directions.
Meanwhile, on the other hand, Mudassir Aziz's remake of Hindi film 'Pati Patni Aur Woh' with the same title has managed to do better business at the ticket counter than 'Panipat'. With a total collection of Rs 8.50-8.75 crore, the Kartik Aaryan, Bhumi Pednekar and Ananya Panday starrer has managed to allure the audience to the theatres. While the epic clash of films at the box office have left the audience in a dilemma, the collections of 'Pati Patni Aur Woh' proves that it has managed to turn the tide in its favour.
Ace filmmaker Ashutosh Gowariker, who has proved his mettle in the past by delivering blockbuster periodic films like 'Mohenjo Daro' and 'Jodhaa Akbar' is back with a historic saga which revolves around the battle of Panipat. Bring versatile talents like Arjun Kapoor and Kriti Sanon together on the celluloid for the first time with stalwart Sanjay Dutt adding the much-needed star power, 'Panipat' which is to a decent start.

Panipat Movie Review : A Layered, Detailed War Drama
According to the latest report on Boxofficeindia.com, the film has managed to collect a total of Rs 4-4.25 crore on its first day in the domestic circuit. The collections of 'Panipat' have turned out to be better than Arjun's previous two releases which weren't as big as this one. The film has managed to do well in Maharashtra but has failed to excel in the Northern regions which could be the reason for its downfall.

While the plot of the film revolves around the third battle of Panipat between the Marathas and the King of Afghanistan, Sanjay has managed to impress the audience with his fierce look while Arjun's brilliance and Kriti's excelling performance has just given it an extra edge.

Arjun as Sadashiv Rao Bhau, Commander-in-Chief of the Maratha army, Sanjay as the menacing Ahmad Shah Abdali and Kriti as Sadashiv Rao's wife Parvati Bai look convincing in their characters and have been on the receiving end of praises flowing in from all directions.

Meanwhile, on the other hand, Mudassir Aziz's remake of Hindi film 'Pati Patni Aur Woh' with the same title has managed to do better business at the ticket counter than 'Panipat'. With a total collection of Rs 8.50-8.75 crore, the Kartik Aaryan, Bhumi Pednekar and Ananya Panday starrer has managed to allure the audience to the theatres. While the epic clash of films at the box office have left the audience in a dilemma, the collections of 'Pati Patni Aur Woh' proves that it has managed to turn the tide in its favour.

[…]