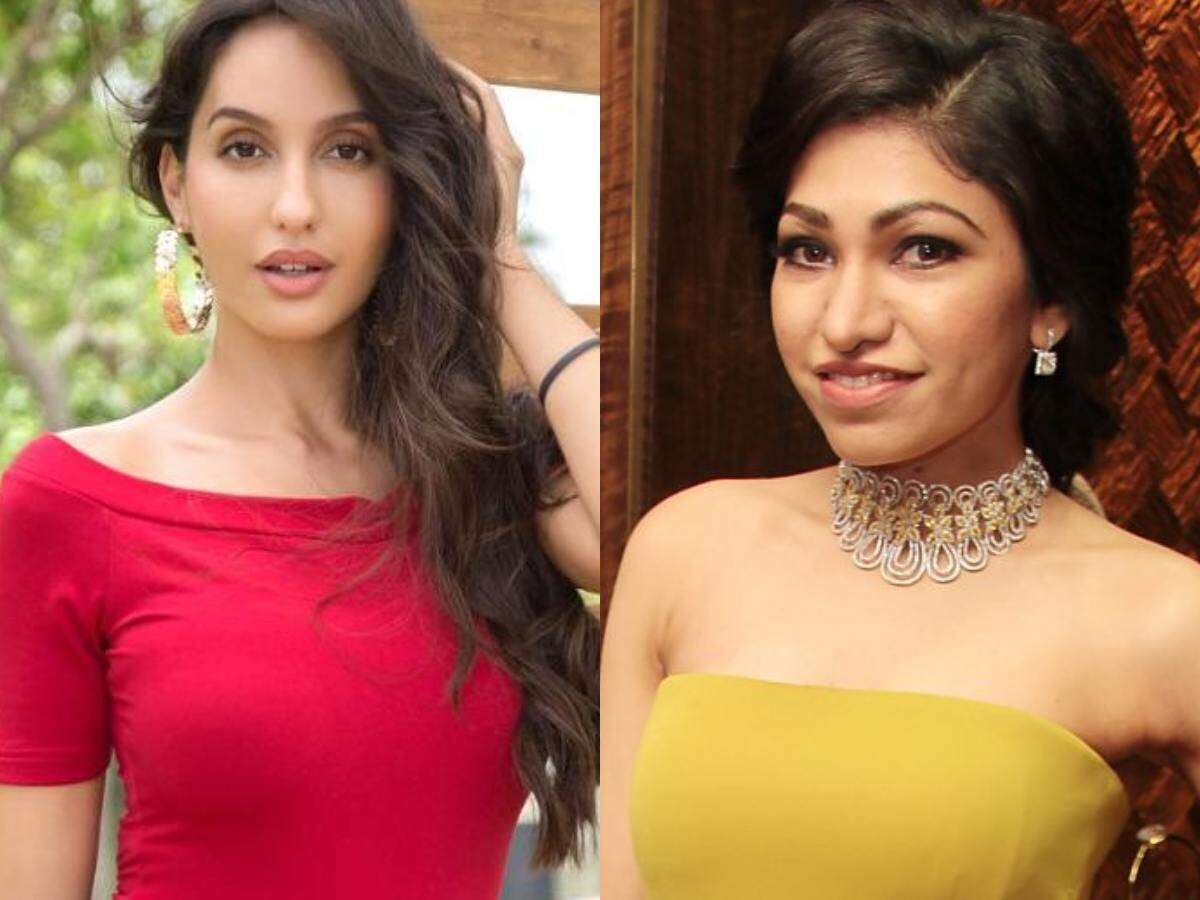 The upcoming John Abraham starrer 'Batla House' will see Nora Fatehi dancing flaunting her mesmerizing sensuous moves to the remake of the song 'O Saki Saki' from the 2004 film 'Musafir' which featured Sanjay Dutt and with Koena Mitra. The remake which was dropped recently, however, met with mixed reviews as music lovers seemed not so impressed by the latest tunes.
The latest song is sung by Neha Kakkar, B Praak and Tulsi Kumar and is re-created by Tanishk Bagchi, who is credited with many Bollywood remakes of recent years. However, Nora turned out to be an absolute stunner in the song as it recently crossed more than 50 million views on YouTube.
Speaking about criticism surrounding the remake of the song, Nora Fatehi and Tulsi Kumar in a recent interview defended the song and said that they aren't remixing the song but rather adding new composition and beats to the original track.
Nora said that she has received praises from all over for her performance in the recently released song. Tulsi revealed that people are surprised that the song is sung by her as she is usually known for soulful and romantic numbers.
Recently, Koena Mitra , who famously expressed her disapproval of the new remixed track, shared her views with ETimes after watching the music video and said, "I saw the new soundtrack and I didn't like the remake of the original 'O Saki Saki'. The video could have been shot much better. Our video was very powerful; it has a separate fan base and a great reputation."
Although she did appreciate Nora's performance, she spoke her mind and said, "I feel such iconic songs should not be touched."
She also said that she was very disappointed with the outcome of the track and felt that the original singers should have been brought back to croon the track. She said, "I think Sunidhiji and Sukhwinderji shouldn't have been replaced because when you think of the soundtrack, you hear their voices."The upcoming John Abraham starrer 'Batla House' will see Nora Fatehi dancing flaunting her mesmerizing sensuous moves to the remake of the song 'O Saki Saki' from the 2004 film 'Musafir' which featured Sanjay Dutt and with Koena Mitra. The remake which was dropped recently, however, met with mixed reviews as music lovers seemed not so impressed by the latest tunes.

The latest song is sung by Neha Kakkar, B Praak and Tulsi Kumar and is re-created by Tanishk Bagchi, who is credited with many Bollywood remakes of recent years. However, Nora turned out to be an absolute stunner in the song as it recently crossed more than 50 million views on YouTube.

Speaking about criticism surrounding the remake of the song, Nora Fatehi and Tulsi Kumar in a recent interview defended the song and said that they aren't remixing the song but rather adding new composition and beats to the original track.

Nora said that she has received praises from all over for her performance in the recently released song. Tulsi revealed that people are surprised that the song is sung by her as she is usually known for soulful and romantic numbers.

Recently, Koena Mitra , who famously expressed her disapproval of the new remixed track, shared her views with ETimes after watching the music video and said, "I saw the new soundtrack and I didn't like the remake of the original 'O Saki Saki'. The video could have been shot much better. Our video was very powerful; it has a separate fan base and a great reputation."

Although she did appreciate Nora's performance, she spoke her mind and said, "I feel such iconic songs should not be touched."

She also said that she was very disappointed with the outcome of the track and felt that the original singers should have been brought back to croon the track. She said, "I think Sunidhiji and Sukhwinderji shouldn't have been replaced because when you think of the soundtrack, you hear their voices." […]