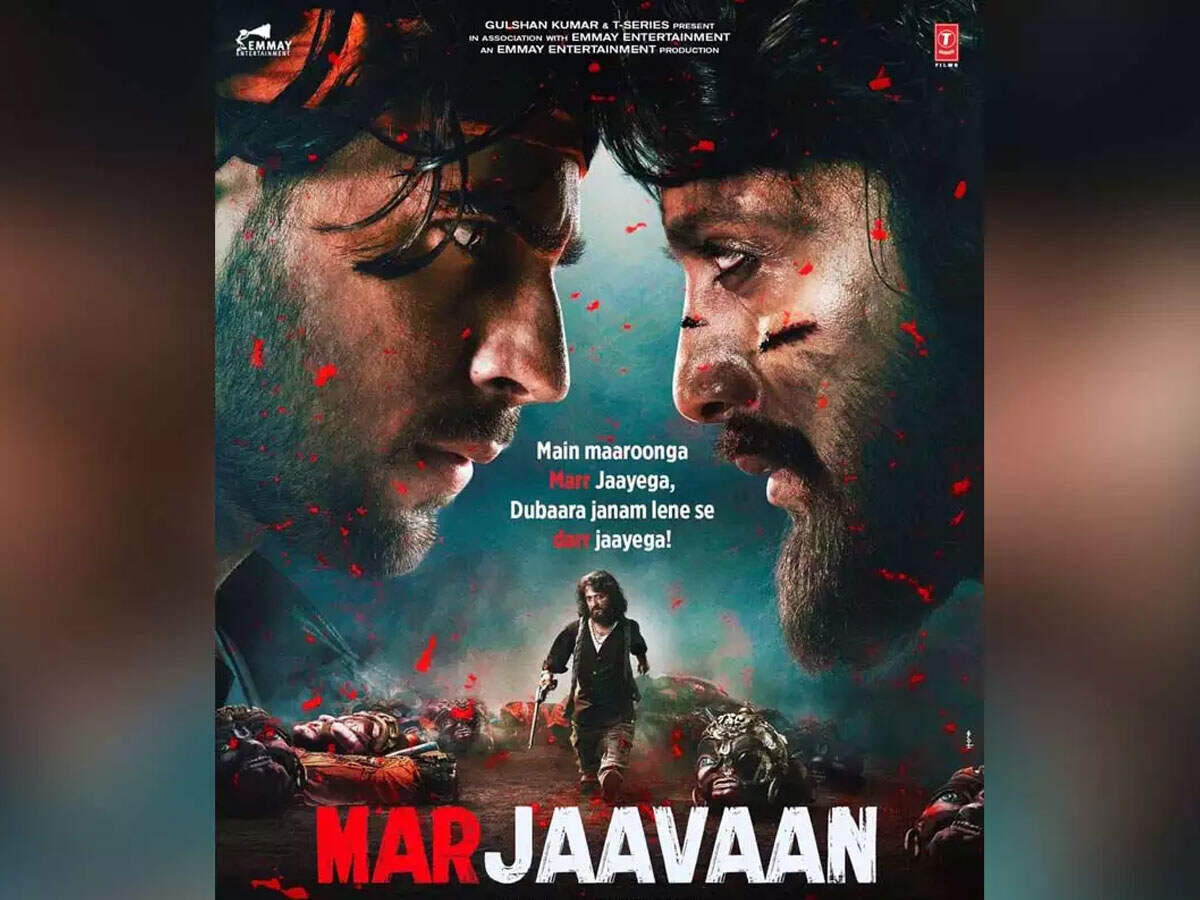 Sidharth Malhotra, Riteish Deshmukh and Tara Sutaria starrer revenge drama 'Marjaavaan' had a good weekend at the box office. The film that was off to a good start, went on to record one of the best growth in business on a Sunday. According to a report on BoxofficeIndia.com, the film is looking to collect an estimated Rs 9.5 – 10 crore. This is estimated to be a 35% jump from Saturday's numbers.
The report goes on to state that the film could just go into double digits once the final numbers are out, making it one of the best jumps this year for a Sunday collection. Reportedly, very few films see this much growth on a Sunday as most are multiplex films which see growth on Saturday and remain flat on Sunday.
Going by the records of 2019, 'Total Dhamaal' was another film which had a huge jump on Sunday of around 40%.
This, in turn, has boosted the film's overall weekend collection to an estimated Rs 23.50 crore nett. All eyes are now on Monday's collection to see if the film can hold its ground and thus impact its overall first week collections.
Leading man Sidharth Malhotra said in a recent report that he is happy people have accepted him as an action hero once again with 'Marjaavaan'.
"'Ek Villain' and 'Brothers' introduced me as an action hero. I did not cater to this audience and today I am happy that they have given this kind of response to 'Marjaavaan'," Sidharth said in a statement.
In the film, Sid plays a larger-than-life hero who breaks bones and utters dialogues that reminds of the Angry Young Man image of Bollywood's retro era. He plays a hotheaded young man who falls in love with a speech-impaired girl, played by Tara.
The Milap Zaveri directorial is drawing in a decent crowd despite facing stiff competition from the Ayushmann Khurrana starrer 'Bala' that released last Friday.
Sidharth Malhotra, Riteish Deshmukh and Tara Sutaria starrer revenge drama 'Marjaavaan' had a good weekend at the box office. The film that was off to a good start, went on to record one of the best growth in business on a Sunday. According to a report on BoxofficeIndia.com, the film is looking to collect an estimated Rs 9.5 – 10 crore. This is estimated to be a 35% jump from Saturday's numbers.

The report goes on to state that the film could just go into double digits once the final numbers are out, making it one of the best jumps this year for a Sunday collection. Reportedly, very few films see this much growth on a Sunday as most are multiplex films which see growth on Saturday and remain flat on Sunday.

Going by the records of 2019, 'Total Dhamaal' was another film which had a huge jump on Sunday of around 40%.

This, in turn, has boosted the film's overall weekend collection to an estimated Rs 23.50 crore nett. All eyes are now on Monday's collection to see if the film can hold its ground and thus impact its overall first week collections.

Leading man Sidharth Malhotra said in a recent report that he is happy people have accepted him as an action hero once again with 'Marjaavaan'.

"'Ek Villain' and 'Brothers' introduced me as an action hero. I did not cater to this audience and today I am happy that they have given this kind of response to 'Marjaavaan'," Sidharth said in a statement.

In the film, Sid plays a larger-than-life hero who breaks bones and utters dialogues that reminds of the Angry Young Man image of Bollywood's retro era. He plays a hotheaded young man who falls in love with a speech-impaired girl, played by Tara.

The Milap Zaveri directorial is drawing in a decent crowd despite facing stiff competition from the Ayushmann Khurrana starrer 'Bala' that released last Friday.

[…]