MUMBAI: In a relief to former housing minister of Maharashtra Suresh Jain who is serving a 7 year sentence as a convict under the Prevention of Corruption Act in the alleged Rs 169 crore Jalgaon Gharkul housing scam, Bombay high court on Wednesday granted him bail temporarily for 3 months. The 76-year-old Jain from Jalgaon is out on a furlough leave since November 1 and now has been allowed to furnish provisional cash bail of Rs 5 lakh before the trial court. In August, a special trial court in Aurangabad had convicted the former Shiv Sena leader Jain for offence of cheating, forgery, criminal conspiracy and corruption in the housing scam case and imposed a Rs 100 crore fine. There were 48 accused convicted and 36 are on bail. Jain is the 37th. Jain's counsel Aabad Ponda and Subhash Jadhav sought bail for him after pointing out that he has already undergone over four years in custody since his arrest or over half his sentence. The Supreme Court on November 5 transferred on the grounds of Jain's ill-health, his appeal against conviction to the main seat of Bombay HC in Mumbai from Aurangabad bench of the HC. Jain has sought a transfer of his appeal from Aurangabad bench to the High Court of Madhya Pradesh, Bench at Indore. But the SC has said, "Since the criminal appeals are pending before the High Court of State of Maharashtra, we are not inclined to consider the request for transfer to a different state." It said the transfer was after consideration of the fact that he was admitted to a hospital in Mumbai where he could get treated and nothing was said in merits of his plea. Jain's counsel, arguing for his bail before a bench of Justices Ranjit More and MS Karnik in the Bombay HC submitted that he is suffering from age related ailments and had been shifted from Nashik prison where he was serving time to government run JJ hospital ICU on October 24 and later transferred to Saifee hospital in Mumbai due to complications caused by blood clots . He has been at his house in Mumbai for a week or so said his lawyer. Ponds argued that since Jain has been convicted for a short sentence bail could be granted as he had already undergone more than half the sentence behind bars and appeal would take a while to be heard. He pointed to the provision of the Criminal procedure code and SC judgments governing such short sentences and grant of bail when half the term is over inside pending appeal. He also delved into evidence in the case to argue that the notional loss of Rs 169 crore is not made out by what's on record. The HC after also hearing the prosecutor Jayesh Yagnik granted temporary bail and posted the matter for hearing again in February 2020. Let's block ads! (Why?) […]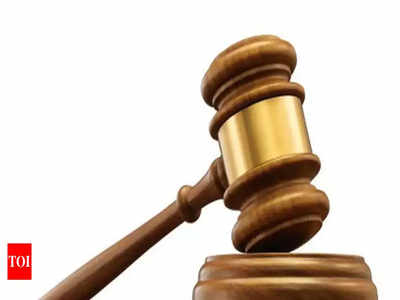 Representative Image
MUMBAI: In a relief to former housing minister of Maharashtra Suresh Jain who is serving a 7 year sentence as a convict under the Prevention of Corruption Act in the alleged Rs 169 crore Jalgaon Gharkul housing scam, Bombay high court on Wednesday granted him bail temporarily for 3 months.
The 76-year-old Jain from Jalgaon is out on a furlough leave since November 1 and now has been allowed to furnish provisional cash bail of Rs 5 lakh before the trial court.
In August, a special trial court in Aurangabad had convicted the former Shiv Sena leader Jain for offence of cheating, forgery, criminal conspiracy and corruption in the housing scam case and imposed a Rs 100 crore fine. There were 48 accused convicted and 36 are on bail. Jain is the 37th.
Jain's counsel Aabad Ponda and Subhash Jadhav sought bail for him after pointing out that he has already undergone over four years in custody since his arrest or over half his sentence.
The Supreme Court on November 5 transferred on the grounds of Jain's ill-health, his appeal against conviction to the main seat of Bombay HC in Mumbai from Aurangabad bench of the HC.
Jain has sought a transfer of his appeal from Aurangabad bench to the High Court of Madhya Pradesh, Bench at Indore. But the SC has said, "Since the criminal appeals are pending before the High Court of State of Maharashtra, we are not inclined to consider the request for transfer to a different state." It said the transfer was after consideration of the fact that he was admitted to a hospital in Mumbai where he could get treated and nothing was said in merits of his plea.
Jain's counsel, arguing for his bail before a bench of Justices Ranjit More and MS Karnik in the Bombay HC submitted that he is suffering from age related ailments and had been shifted from Nashik prison where he was serving time to government run JJ hospital ICU on October 24 and later transferred to Saifee hospital in Mumbai due to complications caused by blood clots . He has been at his house in Mumbai for a week or so said his lawyer.
Ponds argued that since Jain has been convicted for a short sentence bail could be granted as he had already undergone more than half the sentence behind bars and appeal would take a while to be heard. He pointed to the provision of the Criminal procedure code and SC judgments governing such short sentences and grant of bail when half the term is over inside pending appeal. He also delved into evidence in the case to argue that the notional loss of Rs 169 crore is not made out by what's on record.
The HC after also hearing the prosecutor Jayesh Yagnik granted temporary bail and posted the matter for hearing again in February 2020.
MUMBAI: In a relief to former housing minister of Maharashtra Suresh Jain who is serving a 7 year sentence as a convict under the Prevention of Corruption Act in the alleged Rs 169 crore Jalgaon Gharkul housing scam, Bombay high court on Wednesday granted him bail temporarily for 3 months. The 76-year-old Jain from Jalgaon is out on a furlough leave since November 1 and now has been allowed to furnish provisional cash bail of Rs 5 lakh before the trial court. In August, a special trial court in Aurangabad had convicted the former Shiv Sena leader Jain for offence of cheating, forgery, criminal conspiracy and corruption in the housing scam case and imposed a Rs 100 crore fine. There were 48 accused convicted and 36 are on bail. Jain is the 37th. Jain's counsel Aabad Ponda and Subhash Jadhav sought bail for him after pointing out that he has already undergone over four years in custody since his arrest or over half his sentence. The Supreme Court on November 5 transferred on the grounds of Jain's ill-health, his appeal against conviction to the main seat of Bombay HC in Mumbai from Aurangabad bench of the HC. Jain has sought a transfer of his appeal from Aurangabad bench to the High Court of Madhya Pradesh, Bench at Indore. But the SC has said, "Since the criminal appeals are pending before the High Court of State of Maharashtra, we are not inclined to consider the request for transfer to a different state." It said the transfer was after consideration of the fact that he was admitted to a hospital in Mumbai where he could get treated and nothing was said in merits of his plea. Jain's counsel, arguing for his bail before a bench of Justices Ranjit More and MS Karnik in the Bombay HC submitted that he is suffering from age related ailments and had been shifted from Nashik prison where he was serving time to government run JJ hospital ICU on October 24 and later transferred to Saifee hospital in Mumbai due to complications caused by blood clots . He has been at his house in Mumbai for a week or so said his lawyer. Ponds argued that since Jain has been convicted for a short sentence bail could be granted as he had already undergone more than half the sentence behind bars and appeal would take a while to be heard. He pointed to the provision of the Criminal procedure code and SC judgments governing such short sentences and grant of bail when half the term is over inside pending appeal. He also delved into evidence in the case to argue that the notional loss of Rs 169 crore is not made out by what's on record. The HC after also hearing the prosecutor Jayesh Yagnik granted temporary bail and posted the matter for hearing again in February 2020. Let's block ads! (Why?) […]