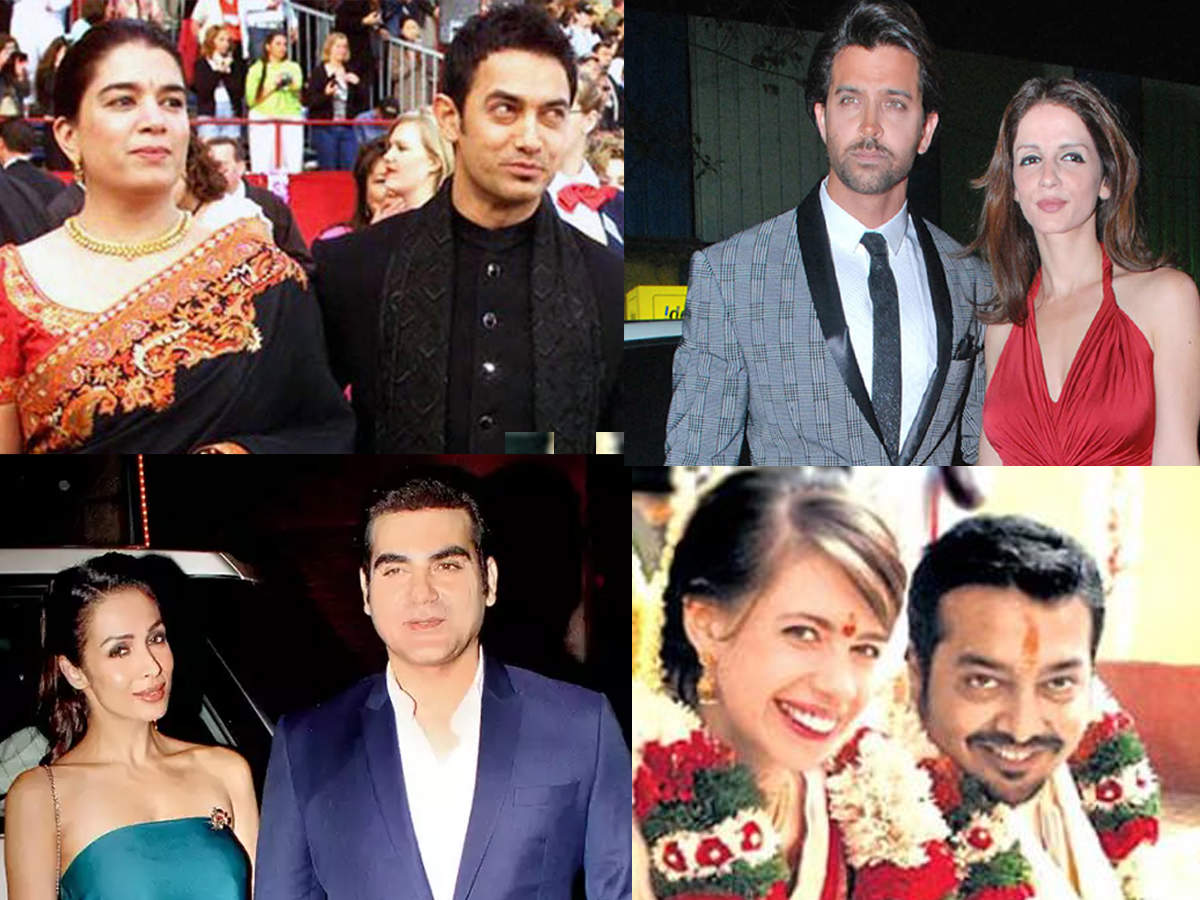 Hrithik Roshan and Sussanne Khan are the torchbearers of 'mature relationship' post divorce. The couple was officially divorced in 2014, but going by their co-parenting, it seems like the couple has hardly been apart. From holidaying together to stepping out for brunches and enjoying a film together, Hrithik and Sussanne's relationship has been inspirational. Describing their relationship, Hrithik had shared a post in 2018 which read, "Here is Sussanne , my closest friend ( also my ex wife) capturing a moment with me and our boys. A moment in itself. It tells a story to our kids. That in a world separated by lines and ideas , it is still possible to be united. And that you can want different things as people and yet stay undivided. Here's to a more united, tolerant, brave, open and loving world. It all starts at home."
readmore
TIMESOFINDIA.COM | Last updated on – Oct 21, 2019, 08:00 ISTShare
fbsharetwsharepinshareComments (0)
01/6Hrithik Roshan-Sussanne Khan to Arbaaz Khan-Malaika Arora: FIVE couples who taught us how to be friends after divorce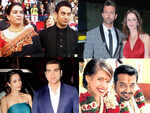 Bollywood celebrities have shocked us with their divorce announcements, but after parting ways, these very couples have taught us how to be friends and not make it ugly. From Hrithik Roshan and Sussanne Khan holidaying with kids to Arbaaz Khan and Malaika Arora co-parenting their son, in more ways than one these stars have set friendship goals! Here's taking a look at Bollywood couples who have maturely handled life post divorce.
02/6Hrithik Roshan and Sussanne Khan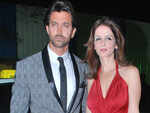 Hrithik Roshan and Sussanne Khan are the torchbearers of 'mature relationship' post divorce. The couple was officially divorced in 2014, but going by their co-parenting, it seems like the couple has hardly been apart. From holidaying together to stepping out for brunches and enjoying a film together, Hrithik and Sussanne's relationship has been inspirational. Describing their relationship, Hrithik had shared a post in 2018 which read, "Here is Sussanne , my closest friend ( also my ex wife) capturing a moment with me and our boys. A moment in itself. It tells a story to our kids. That in a world separated by lines and ideas , it is still possible to be united. And that you can want different things as people and yet stay undivided. Here's to a more united, tolerant, brave, open and loving world. It all starts at home."
03/6Arbaaz Khan and Malaika Arora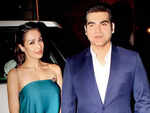 Arbaaz Khan and Malaika Arora announced their separation in 2016, ending their 18-year long marriage. However, despite parting ways the couple continued to make joint appearances and were comfortable being photographed together. The doting parents accompanied Arhaan to Justin Bieber's concert in Mumbai in2017. And in 2018, Arbaaz went on to extend support to Malaika, who launched her Yoga studio in the city. The ex-husband surprised all with his presence. Interestingly, Malaika was a part of Arbaaz's mother Salma Khan's birthday celebrations in 2018.
04/6Aamir Khan and Reena Dutta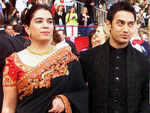 Much before he became a Bollywood heartthrob with his 'Qayamat Se Qayamat Tak', Aamir had found the love of his dreams in Reena. After 16 years of being married, the couple called it quits in 2002. But it was far from being an ugly divorce. Aamir and Reena share a warm relationship and have also collaborated for a social cause. Reena continues to be a part of celebrations at the Khan house. While Aamir went on to tie the knot with Kiran Khan, there seems to be no bitterness between them.
05/6Anurag Kashyap and Kalki Koechlin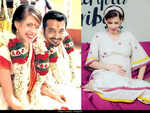 Anurag and Kalki fell in love while working together on 2009 film 'Dev D' which was directed by Anurag and featured his lady love. After romancing for a few year, the couple tied the knot in 2011, however they parted ways in 2013. However, even today Anurag and Kalki are on good terms. In fact when Kalki announced that she is pregnant and is expecting her first child with beau Guy Hershberg, Anurag had the best reaction to it. "He's just welcomed me to the parents' club and told me to call if I needed anything," Kalki told Mumbai Mirror.
06/6Dia Mirza and Sahil Sangha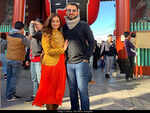 Dia Mirza and Sahil Sangha announced their separation this year, ending their 11 year long relationship, which included five years of being married. The couple mutually decided to part ways but stated that they will continue to remain friends. "We remain friends and will continue to be there for each other with love and respect. While our journeys may lead us down different paths, we are forever grateful for the bond that we share with each other," the couple had said in their joint statement. And soon enough their bond was put to test when rumours were rife that the couple parted ways as Sahil was linked to Kanika Dhillon. Slamming the reports, Dia stood by her husband and clarified that there was no truth to those reports.
Hrithik Roshan and Sussanne Khan are the torchbearers of 'mature relationship' post divorce. The couple was officially divorced in 2014, but going by their co-parenting, it seems like the couple has hardly been apart. From holidaying together to stepping out for brunches and enjoying a film together, Hrithik and Sussanne's relationship has been inspirational. Describing… […]