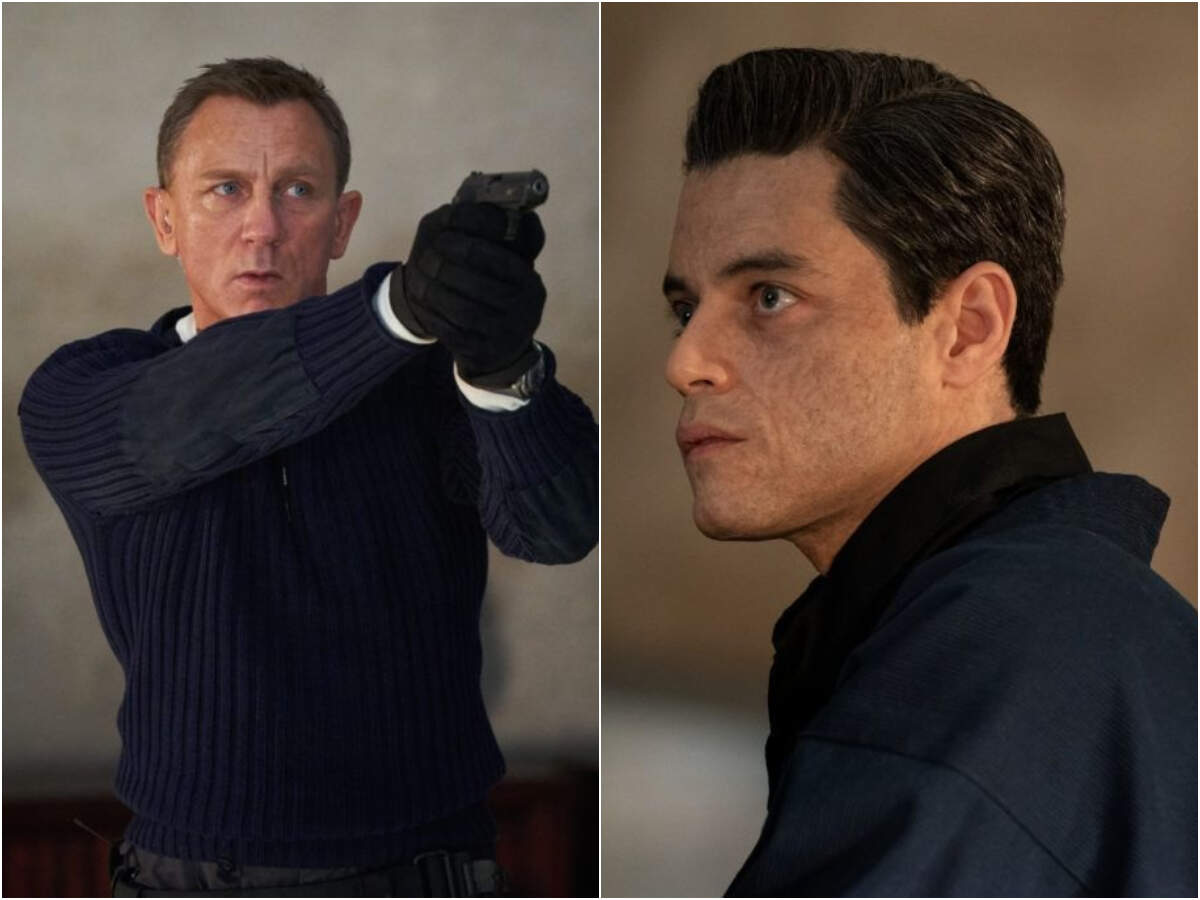 After a wait of nearly four years, Daniel Craig is back and this time he looks more menacing and determined as he steps into the shoes of James Bond for the last time. While the character posters had set the internet on fire, the trailer which came out on Wednesday night has left the audience speechless.
Taking to Twitter, the makers of the film shared the trailer and wrote, ""Bond… James Bond" – The first trailer for #NoTimeToDie is here! In cinemas April 2020 #Bond25 #BondJamesBond"
"Bond… James Bond" – The first trailer for #NoTimeToDie is here! In cinemas April 2020 #Bond25 #BondJamesBond https://t.co/Xo1pSYHgbc

— James Bond (@007) 1575465900000
With high octane action sequence, car chase, machine gun and love, Craig manages to grab all the attention with his Bond-ish charms even at the age of 51. While the most awaited film of the Bond series giving its fans a glimpse by releasing the trailer, fans weren't shy about weighing in on the film, which also features Rami Malek as Bond's masked foe Safin and Lashana Lynch as Nomi.
I gotta say, this new #JamesBond movie intrigues me in a way I dont think I've felt in decades.

— Oyasumi Minna (@OyasumiMinna1) 1575535117000
Really excited about the upcoming #JamesBond fillum but I hope it is more true to life than some of the previous on… https://t.co/WcDG2rFCUe

— Here Be Branners (@philbranagan) 1575533539000
New #JamesBond looks cool! https://t.co/LqtFqbX8wY

— Vic Singh ?????? (@vicsinghb) 1575533094000
No need to watch any other movie before April 2 #NoTimeToDie #JamesBond

— Aman Soni (@aman7soni) 1575532058000
First time in several #JamesBond movies, I'm actually quite excited by the trailer. Big throwbacks to #DrNo. Bond i… https://t.co/nS0g9JMlQU

— the_scotsman_ (@the_scotsman_) 1575529732000
While the netizens were all praise for the trailer, Rami Malek managed to steal the thunder from Craig with a half masked face. Check out what the fans have to say about it here:
In love with a villain ? #NoTimeToDie #RamiMalek https://t.co/u820qSUfSp

— mel ? (@elliotsrobxt) 1575512477000
So excited that the next #jamesbond villain is Freddy Mercury! Any theories how he faked his death and got disfigu… https://t.co/BebDYkymV7

— David Voigt (@thedavidvoigt) 1575533665000
? #ramimalek? https://t.co/myesm2dBGH

— Eileen (@Eileen69131801) 1575521864000
Good night to this brilliant, talented, gorgeous sweetheart who deserves the world. ? #RamiMalek #NoTimeToDie… https://t.co/eDGRSH5iFx

— Astrid H (@AAOsAwesomeFans) 1575520133000
#RamiMalek ?? https://t.co/m4TTUBRIS7

— Ale Guetta (@AlexGuetta) 1575516975000
Also I'm all for #RamiMalek's Music of the Night look #NoTimeToDie https://t.co/rsxYB5MK8E

— Ripley (@Mad_For_Movies) 1575492143000
The Cary Joji Fukunaga directorial marks the return of Naomie Harris as Moneypenny and Ralph Fiennes as M. Ana de Armas and Lea Seydoux also appear in the trailer, with de Armas playing Paloma and Seydoux reappearing as Bond's fraught love interest, the trailer has surely got the everyone's attention. 'No Time To Die' also gave a glimpse of Christoph Waltz as Ernst Stavro Blofeld. This is the fifth time that Craig essays the role of James Bond.
With 'Casino Royale', 'Quantum Of Solace', 'Skyfall' and 'Spectre' under his belt, Craig will be essaying the role of James Bond for the last time in 'No Time To Die'. This will be the 25th Bond flick and post this Craig will also be making way for a female Bond, which is reported to be played by Lashana Lynch.
After a wait of nearly four years, Daniel Craig is back and this time he looks more menacing and determined as he steps into the shoes of James Bond for the last time. While the character posters had set the internet on fire, the trailer which came out on Wednesday night has left the audience speechless.

Taking to Twitter, the makers of the film shared the trailer and wrote, ""Bond… James Bond" – The first trailer for #NoTimeToDie is here! In cinemas April 2020 #Bond25 #BondJamesBond"

With high octane action sequence, car chase, machine gun and love, Craig manages to grab all the attention with his Bond-ish charms even at the age of 51. While the most awaited film of the Bond series giving its fans a glimpse by releasing the trailer, fans weren't shy about weighing in on the film, which also features Rami Malek as Bond's masked foe Safin and Lashana Lynch as Nomi.

While the netizens were all praise for the trailer, Rami Malek managed to steal the thunder from Craig with a half masked face. Check out what the fans have to say about it here:
The Cary Joji Fukunaga directorial marks the return of Naomie Harris as Moneypenny and Ralph Fiennes as M. Ana de Armas and Lea Seydoux also appear in the trailer, with de Armas playing Paloma and Seydoux reappearing as Bond's fraught love interest, the trailer has surely got the everyone's attention. 'No Time To Die' also gave a glimpse of Christoph Waltz as Ernst Stavro Blofeld. This is the fifth time that Craig essays the role of James Bond.

With 'Casino Royale', 'Quantum Of Solace', 'Skyfall' and 'Spectre' under his belt, Craig will be essaying the role of James Bond for the last time in 'No Time To Die'. This will be the 25th Bond flick and post this Craig will also be making way for a female Bond, which is reported to be played by Lashana Lynch.

"Bond… James Bond" – The first trailer for #NoTimeToDie is here! In cinemas April 2020 #Bond25 #BondJamesBond https://t.co/Xo1pSYHgbc I gotta say, this new #JamesBond movie intrigues me in a way I dont think I've felt in decades. […]