Deepika Padukone and Ranveer Singh are quite active when it comes to social media. The actors not only share their pictures and videos with their fans but are also seen indulging in PDA by commenting on each others' pictures. Now, Deepika has gone one step ahead and shared memes about her recent attire at an event. Calling herself a mop, she also pulled legs of husband Ranveer by comparing his ponytail to a character of an animated film.
Taking to her Instagram stories, Deepika shared a picture of Ranveer along with Agnes from the film, 'Despicable Me' and wrote, 'Who did better?' She also pointed an arrow at Ranveer saying 'Mine'.
Check out the post here: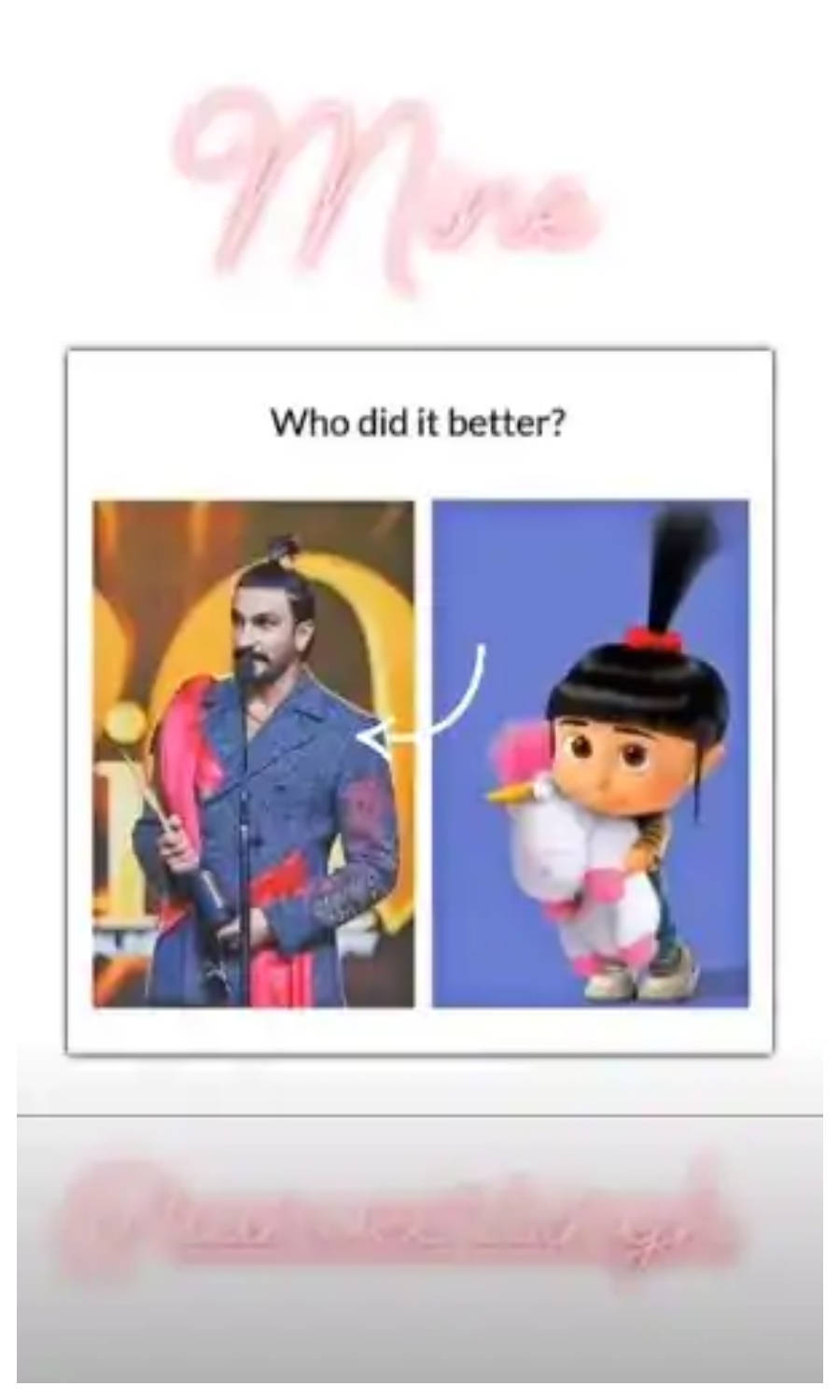 Meanwhile, on the work front, Deepika and Ranveer will be seen together yet again with their upcoming film, "83′. Directed by Kabir Khan, Deepika will also be co-producing the film.
Apart from that Ranveer will be part of Karan Johar's magnum opus, 'Takht' which boasts of an ensemble star cast that includes, Kareena Kapoor Khan, Vicky Kaushal, Alia Bhatt, Bhumi Pednekar, Janhvi Kapoor and Anil Kapoor.
Deepika, on the other hand, will be seen playing acid attack survivour Laxmi Agarwal in Meghna Gulzar's 'Chhapaak'.Deepika Padukone and Ranveer Singh are quite active when it comes to social media. The actors not only share their pictures and videos with their fans but are also seen indulging in PDA by commenting on each others' pictures.
Now, Deepika has gone one step ahead and shared memes about her recent attire at an event. Calling herself a mop, she also pulled legs of husband Ranveer by comparing his ponytail to a character of an animated film.

Taking to her Instagram stories, Deepika shared a picture of Ranveer along with Agnes from the film, 'Despicable Me' and wrote, 'Who did better?' She also pointed an arrow at Ranveer saying 'Mine'.

Check out the post here: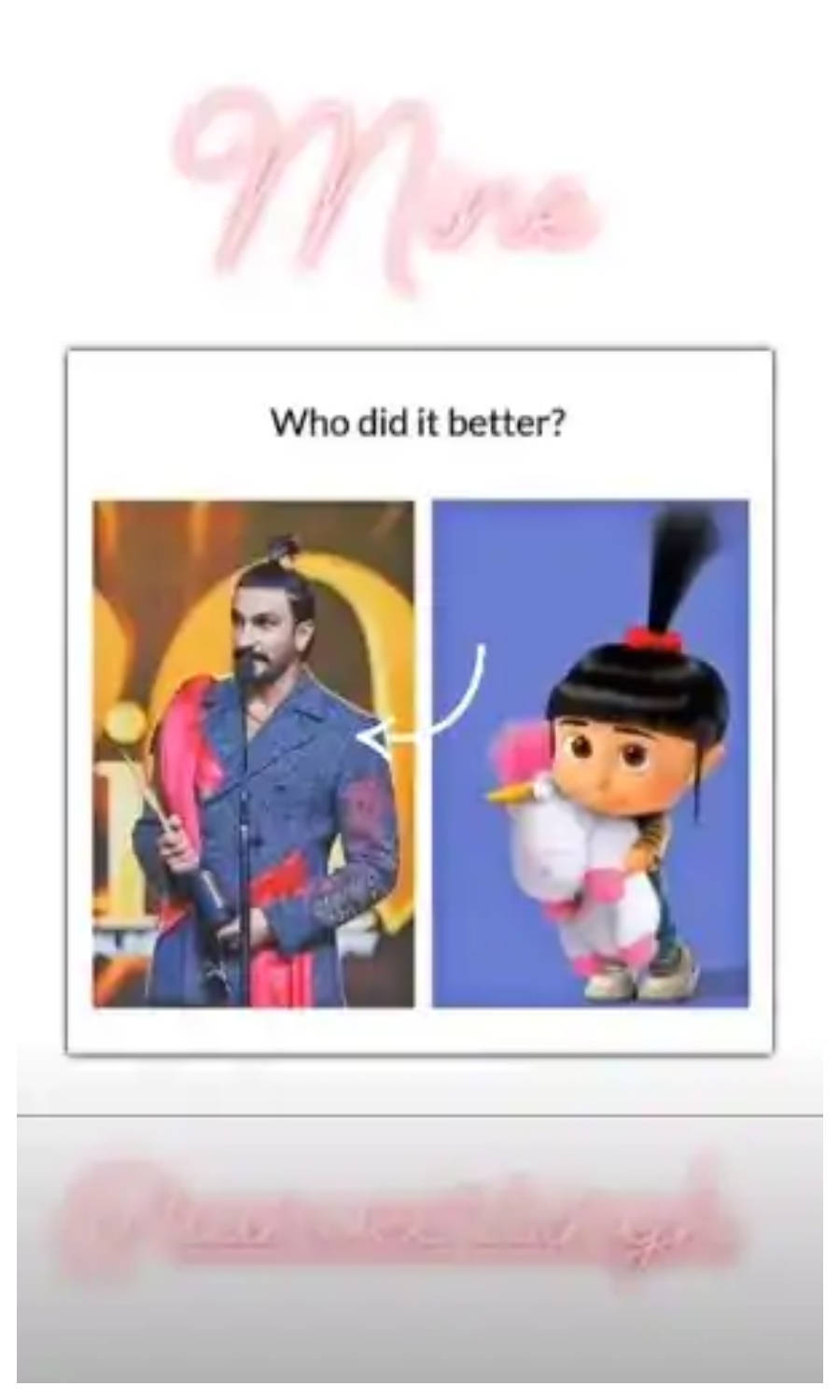 Meanwhile, on the work front, Deepika and Ranveer will be seen together yet again with their upcoming film, "83′. Directed by Kabir Khan, Deepika will also be co-producing the film.

Apart from that Ranveer will be part of Karan Johar's magnum opus, 'Takht' which boasts of an ensemble star cast that includes, Kareena Kapoor Khan, Vicky Kaushal, Alia Bhatt, Bhumi Pednekar, Janhvi Kapoor and Anil Kapoor.

Deepika, on the other hand, will be seen playing acid attack survivour Laxmi Agarwal in Meghna Gulzar's 'Chhapaak'. […]