Ayushmann Khurrana won everyone's hearts with his acting prowess in his films including 'Article 15', 'Dream Girl' and 'Bala'! The star is currently on a dream run and has not only set the cash counters ringing but he has also garnered incredible critical acclaim. Ayushmann's hot streak has also seen him deliver 7 hits in a row and his next line up of movies also smell of success!
Speaking about the phenomenal year that he has had, Ayushmann said, "It has been an eye-opening year for me. This year has bolstered my belief that I should only back content that is extremely fresh, disruptive, unique and experimental because the audience expects that from me. It has been humbling to get the kind of love and adulation from the audience as well as from critics."
Success has taught him several good lessons as Ayushmann said he will strive to give audiences the best films to see on screen. He said, "I strive to find films which I feel will entertain as well as be appreciated while delivering a message through its story. For me, this has been my biggest year and I have many learnings from how things have panned out for me. These are invaluable findings for me as an actor and I will apply these in my content choices going forward."
Always the one to credit his film-makers for his success, Ayushmann considers himself lucky to have collaborated with visionary directors who had something incredibly clutter-breaking to tell people. "I have been fortunate to have got films that have given me the opportunity to creatively express myself completely and my success is because of the film-makers who have believed in me. I do feel the responsibility of delivering good cinema to audiences and it's a good pressure to have because it will keep my hunger to find the best content going," he said.
Meanwhile, on the work front, Ayushmann will be seen next with Amitabh Bachchan in 'Gulabo Sitabo' and 'Shubh Mangal Zyada Savadhan', which stars Gajraj Rao, Neena Gupta, Jeetendra Kumar and Maanvi Gagroo.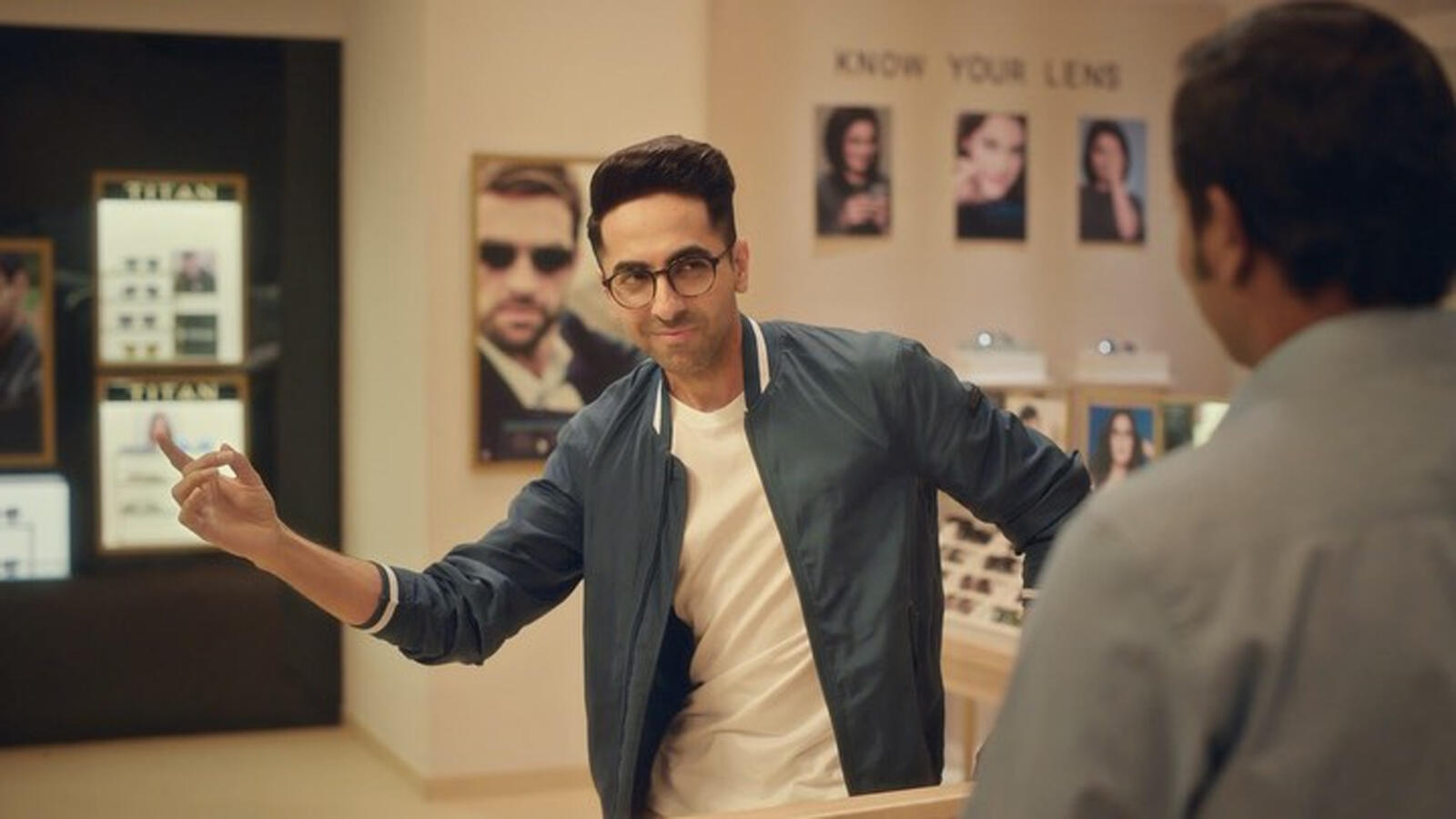 Ayushmann Khurrana won everyone's hearts with his acting prowess in his films including 'Article 15', 'Dream Girl' and 'Bala'! The star is currently on a dream run and has not only set the cash counters ringing but he has also garnered incredible critical acclaim. Ayushmann's hot streak has also seen him deliver 7 hits in a row and his next line up of movies also smell of success!
Read Also:'Sardi mein baal geele rakhne se bimaar padh sakte ho': Ayushmann Khurrana reveals his mom's advice on his wet-hair look
Speaking about the phenomenal year that he has had, Ayushmann said, "It has been an eye-opening year for me. This year has bolstered my belief that I should only back content that is extremely fresh, disruptive, unique and experimental because the audience expects that from me. It has been humbling to get the kind of love and adulation from the audience as well as from critics."
Success has taught him several good lessons as Ayushmann said he will strive to give audiences the best films to see on screen. He said, "I strive to find films which I feel will entertain as well as be appreciated while delivering a message through its story. For me, this has been my biggest year and I have many learnings from how things have panned out for me. These are invaluable findings for me as an actor and I will apply these in my content choices going forward."
Always the one to credit his film-makers for his success, Ayushmann considers himself lucky to have collaborated with visionary directors who had something incredibly clutter-breaking to tell people. "I have been fortunate to have got films that have given me the opportunity to creatively express myself completely and my success is because of the film-makers who have believed in me. I do feel the responsibility of delivering good cinema to audiences and it's a good pressure to have because it will keep my hunger to find the best content going," he said.

Meanwhile, on the work front, Ayushmann will be seen next with Amitabh Bachchan in 'Gulabo Sitabo' and 'Shubh Mangal Zyada Savadhan', which stars Gajraj Rao, Neena Gupta, Jeetendra Kumar and Maanvi Gagroo.

Success has taught him several good lessons as Ayushmann said he will strive to give audiences the best films to see on screen. He said, "I strive to find films which I feel will entertain as well as be appreciated while delivering a message through its story. For me, this has been my biggest year… […]