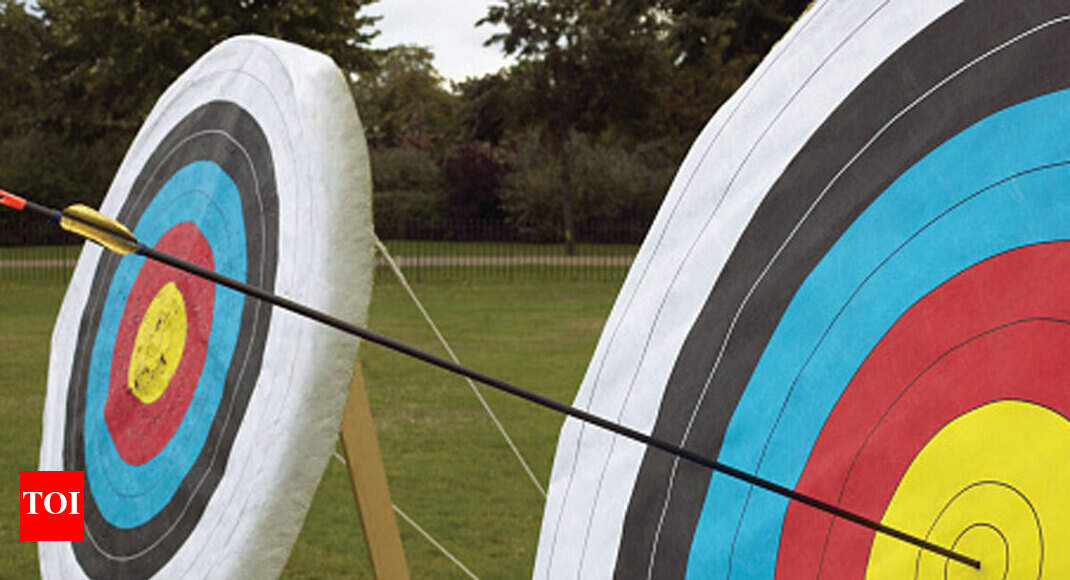 NEW DELHI: Indian archers' preparation for the Tokyo Olympics qualifiers to be held in November received a blow after the ongoing mess in the de-recognised Archery Association of India (AAI) resulted in their non-participation at the Asia Cup world ranking tournament in New Clark City, Philippines.
The team was to compete in Stage 3 of the championship – which will be played from September 10 to 15 – and for which, the SAI had even conducted selection trials in Sonepat on August 7 and 8. But the continued bickering in the AAI means another tournament miss for the archers. The Asia Cup would have served as an ideal platform for the archers to prepare for the Asian championship, to be held in Bangkok from November 21to 29, which will serve as a continental qualification tournament for Tokyo. Also running into danger is India's participation in the Asian para championship, which will be held in Bangkok from October 19 to 26, and serve as a qualifier for the Tokyo Paralympics.
The final entries for the meet will have to be submitted to World Archery by September 25, but there has so far been no notification for trials in this regard.
The latest development is the result of the AAI's poor state of affairs. When World Archery suspended the federation last month, it allowed the de-recognised body to select the Indian team till the World Youth Championships, which was held in Madrid from August 19 to 25. The world body had then authorised the 'transitory committee', which was formed by it, to hold trials and nominate teams for future championships.
The Delhi high court, while accepting the formation of the committee, appointed retired judge Justice B D Ahmad, as the committee's chairman. The IOA has challenged the appointment in the Supreme Court, citing the Olympic charter which doesn't allow any outside interference.
NEW DELHI: Indian archers' preparation for the Tokyo Olympics qualifiers to be held in November received a blow after the ongoing mess in the de-recognised Archery Association of India (AAI) resulted in their non-participation at the Asia Cup world ranking tournament in New Clark City, Philippines.

The team was to compete in Stage 3 of the championship – which will be played from September 10 to 15 – and for which, the SAI had even conducted selection trials in Sonepat on August 7 and 8. But the continued bickering in the AAI means another tournament miss for the archers. The Asia Cup would have served as an ideal platform for the archers to prepare for the Asian championship, to be held in Bangkok from November 21to 29, which will serve as a continental qualification tournament for Tokyo. Also running into danger is India's participation in the Asian para championship, which will be held in Bangkok from October 19 to 26, and serve as a qualifier for the Tokyo Paralympics.

The final entries for the meet will have to be submitted to World Archery by September 25, but there has so far been no notification for trials in this regard.

The latest development is the result of the AAI's poor state of affairs. When World Archery suspended the federation last month, it allowed the de-recognised body to select the Indian team till the World Youth Championships, which was held in Madrid from August 19 to 25. The world body had then authorised the 'transitory committee', which was formed by it, to hold trials and nominate teams for future championships.

The Delhi high court, while accepting the formation of the committee, appointed retired judge Justice B D Ahmad, as the committee's chairman. The IOA has challenged the appointment in the Supreme Court, citing the Olympic charter which doesn't allow any outside interference.

[…]